[MIAE-076] (English subbed) A Gang Bang Fuck Party Meguri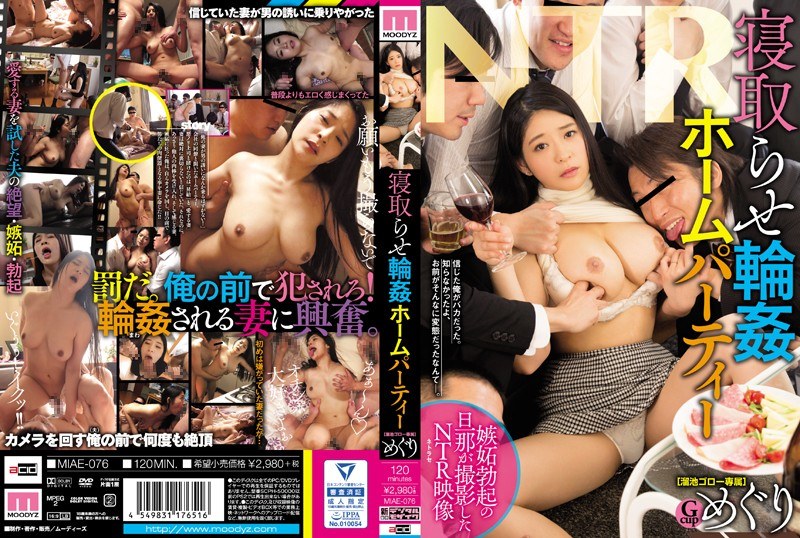 Make NTR great again
This a request from Anon, from batch number 2. I have always been very skeptical about NTR in general. But got to say this was pretty good and I love this story. Is also awesome and an eye-opener to see Meguri (Fujiura Megu) still around, she is awesome and very hot and. The situation was quite good too.
I subbed the first 2 scenes in which the story gets developed. Everything after that is just sex-scenes, 3P and such, without any relevant dialogues.
The story goes about a wife and husband who held a party for his co-workers. They all start drinking and joking and everything is going fine. But the coworkers have a theory: all girls are cheating bitches. "All" includes Meguri too. So they prepare some hidden cameras and lay the trap to innocent Meguri.
They successfully lay the trap and get everything on film, presenting the evidence to the wronged husband. Who could have never imagined his wife was capable. Outraged and humiliated, the husband takes revenge on Meguri. "So you like random dicks?, I will give you double ration…".